Consultations and interventions
Text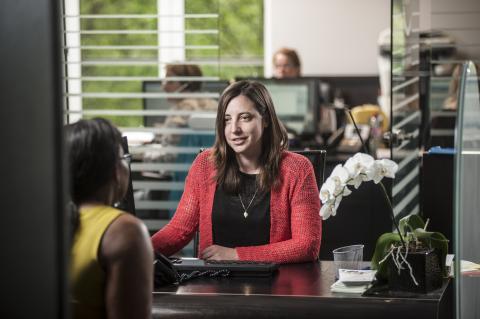 Last update: 13/04/2021
Our consultations are maintained:
You are invited to come to the hospital no later than 20 minutes before your consultation starts and no earlier.

A buffer zone (ventilated and spaced) is provided to keep waiting room time to a strict minimum.
We ask all our patients to come to their medical appointments preferably alone. If possible, the accompanying person should wait for the patient outside the hospital (e.g. in the car).
The following exceptions will be tolerated:
If a child comes for consultation, he or she may come accompanied by a maximum of one adult;
If a person has reduced mobility or cannot move alone (disability, etc.), he or she may be accompanied by a maximum of one adult;
Pregnant women can come accompanied by their partner ONLY during the following medical appointments: 

Echography 1st trimester (3 months)
Echography 2nd trimester (5 months)
Echography 3rd trimester (7 months)

Oncology patients can come accompagnied by one person.
For day hospital operations:
In the 72 hours prior to a procedure, all patients entering hospitalization will be required to complete a questionnaire to detect suspected COVID-19 cases.
Be sure to come with an up-to-date list of medications.
Download a blank medication list here. Fill it out yourself or get help from a family member, home nurse, pharmacist or general practitioner.