Content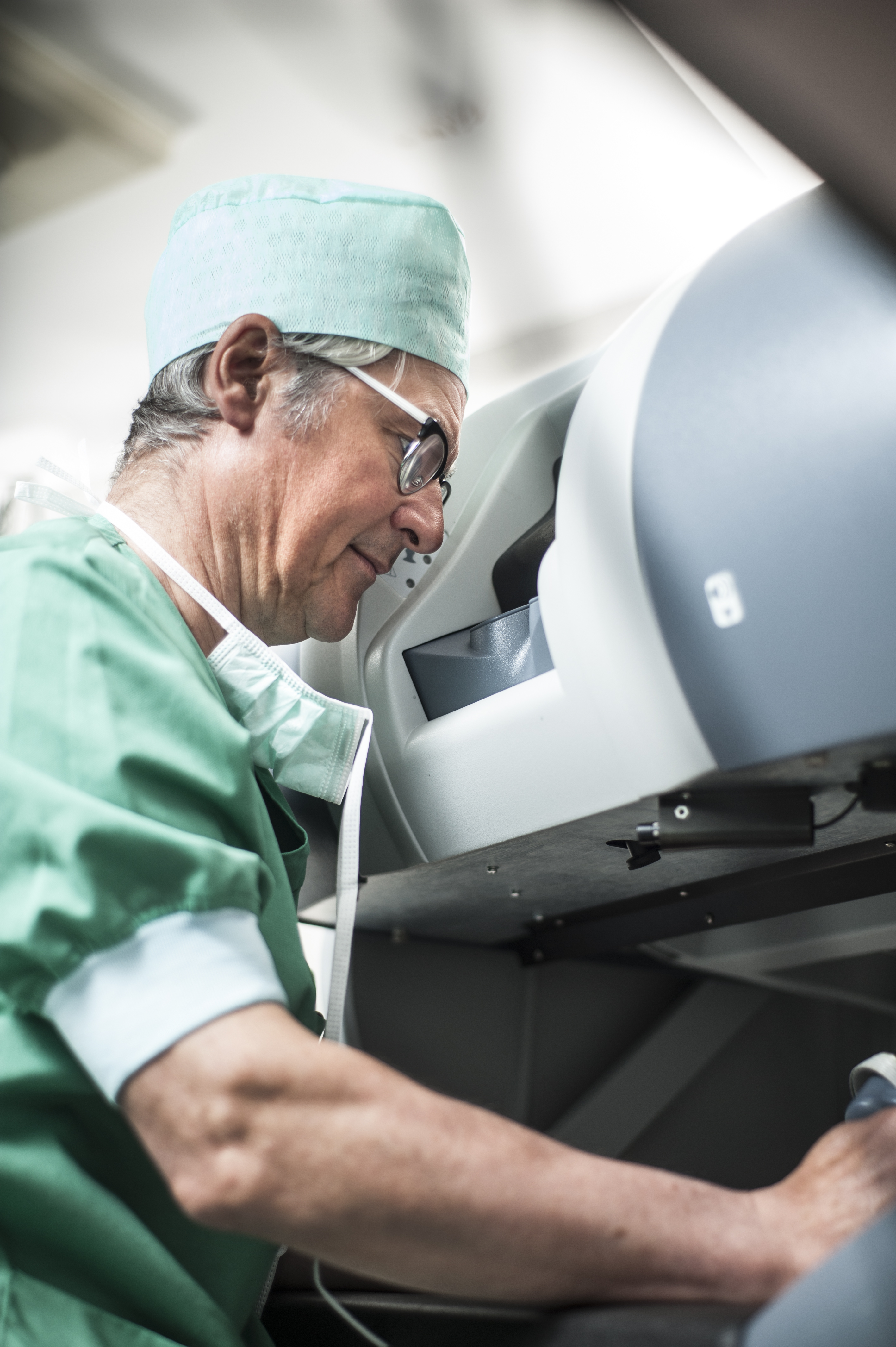 PRESENTATION OF THE UROLOGY UNIT
Since 1999, Dr Christophe Assenmacher has been at the head of the urology unit.
It includes five urological surgeons and two assistants (UCL – KUL). Each doctor specialises in a sub-field of urology, which allows the unit to offer the best possible healthcare to men, women and children suffering from pathologies of the urinary tract.
The team includes:
Dr Christophe Assenmacher

: urological surgeon, head of unit, training supervisor (KUL – UCL), robotic surgery and oncology.

Dr Jan Benijts

: urological surgeon, functional urology, robotic surgery.

Dr Pierre De Groote

: urological surgeon, urinary lithiasis, brachytherapy, benign prostatic hyperplasia.

Dr Sylvain Nesa

: urological surgeon, urinary lithiasis, endourology, laser.

Dr Sébastien Wese

: urological surgeon, paediatric urology.
Paramedical team:
Perineal re-education and pelvic statics

: Caroline Delbruyère

Clinical sexology

: Julie Lambillotte

Personalised administrative services

: Véronique Cool, Catherine Nève

Urological nurses

: Anne Penta, Sarah Schildermans
Relying on its extensive experience, the unit works daily with numerous specialists of the Europe Hospitals, affording global and multidisciplinary healthcare to its patients.