Call for blood donation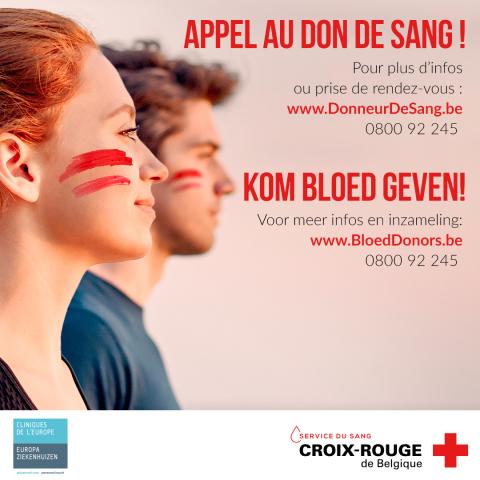 The Europe Hospitals have recently committed to supporting and relaying the calls for blood donations made by the Belgian Red Cross Blood Service.

As you may know, the Belgian Red Cross Blood Service's mission is to supply hospitals with quality blood products (blood, plasma, platelets, etc.).

Occasionally, certain events (school holidays, lockdowns, floods, etc.) disrupt their supplies and put a strain on their stocks. 
As their reserves are now sensitive, we are appealing to your generosity!

Would you like to make a nice gesture?
You can donate blood at one of their collection points, the list of which can be found by clicking on the link below:
https://www.donneurdesang.be/fr/je-cherche-une-collecte
Blood donation saves lives.
Thank you in advance for your participation!