Box COVID-19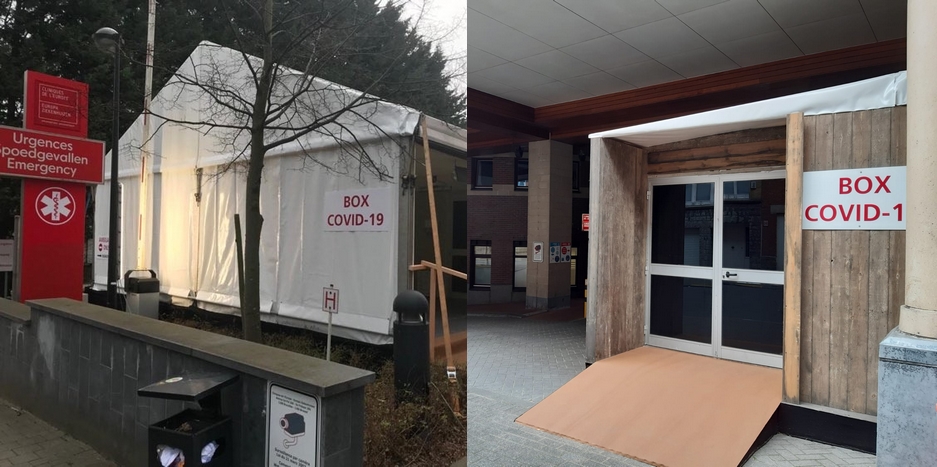 Last update: 29/05/2020
The Europe Hospitals have set up a "COVID-19" box in their Emergency Departments at each of their hospital sites.
What is meant by "box COVID-19"? The tents accommodate patients potentially infected with the COVID-19 coronavirus outside the hospital, via a specific patient pathway. They are hosted by nurses and doctors dressed in protective gear. This arrangement makes it possible to avoid the spread of the virus as much as possible.
If the patient is considered potentially infected with COVID-19, he or she will be sent home if his or her condition permits and quarantined. If his or her condition does not allow it, the patient will be referred to the emergency department for further assessment before possible hospitalization.
Before going to the emergency room, always call your general practitioner first and follow his or her instructions.
The box "COVID-19" is open from 10:00 a.m. to 5:30 p.m. Monday to Saturday. Outside this period, go to the reception of the Emergency Department.