World Mental Health Day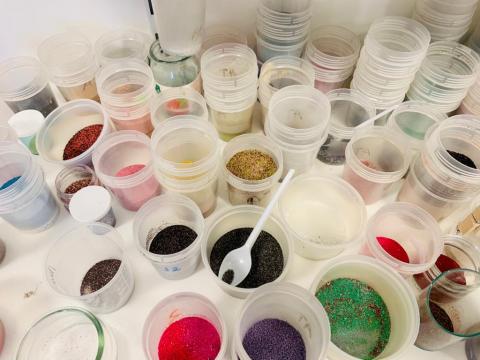 The Psychiatry Department and the Europe Hospitals, St-Michel site, have been practising psychiatry with a social aim for nearly 30 years, with a great concern for the respect of the singularity of each person and the hazards of their history.
We offer various activities; occupational therapy with a wide opening to multiple techniques, artistic with the painting workshop which offers a space where each person's creativity can unfold in a process accompanied by a visual artist.
Hospitalisation is also a privileged moment to take care of one's body and overall health thanks to an integrated corporal approach. The department also works closely with outpatient services and mental health networks, as well as with a non-profit organisation, Côté Cour, CEC, with which a partnership makes it possible to offer a theatre workshop to hospitalised patients.