Project #choisislessoins #kiesvoordezorg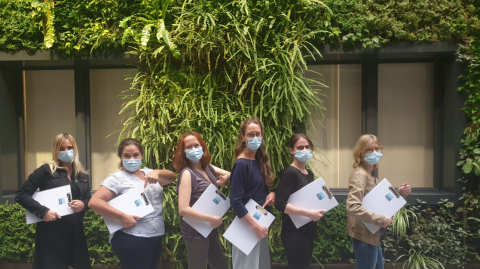 The Europe Hospitals are partners in FeBi's #choisislessoins #kiesvoordezorg project, which offers interested and motivated people the opportunity to start a career in the health sector.
Seven of them have just started their training as nurses under contract at the Europe Hospitals. They will reinforce our teams each summer for a month as nurses' aides during their training and will then join the teams as nurses.  We wish them a warm welcome and much success in their new career choice.