New care pathway panel at the emergency ward
A visit to the Emergency Ward is never scheduled and is often fraught with questions. Hence the importance of clear and structured communication on the progress of your care.
To do this, we have decided to install a panel at the Emergency Wards of our 2 sites (St-Elisabeth site and St-Michel site) showing the progress of your care pathway.
Here are the different steps listed on our care pathway panel:
    Step 1 : RECEPTION
    The patient registers at the Emergency Ward with his or her identity card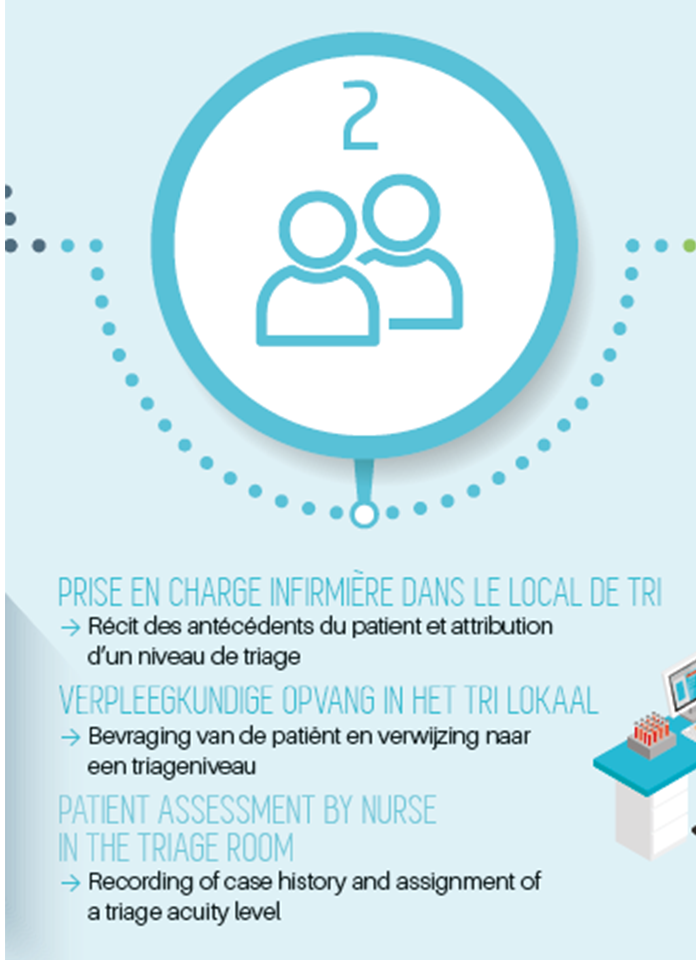 Step 2 : RECEIVING CARE
    The patient is cared for by a nurse in the triage room where he/she explains his/her complaints and medical history.
    Patients are assigned a triage level by the nurse.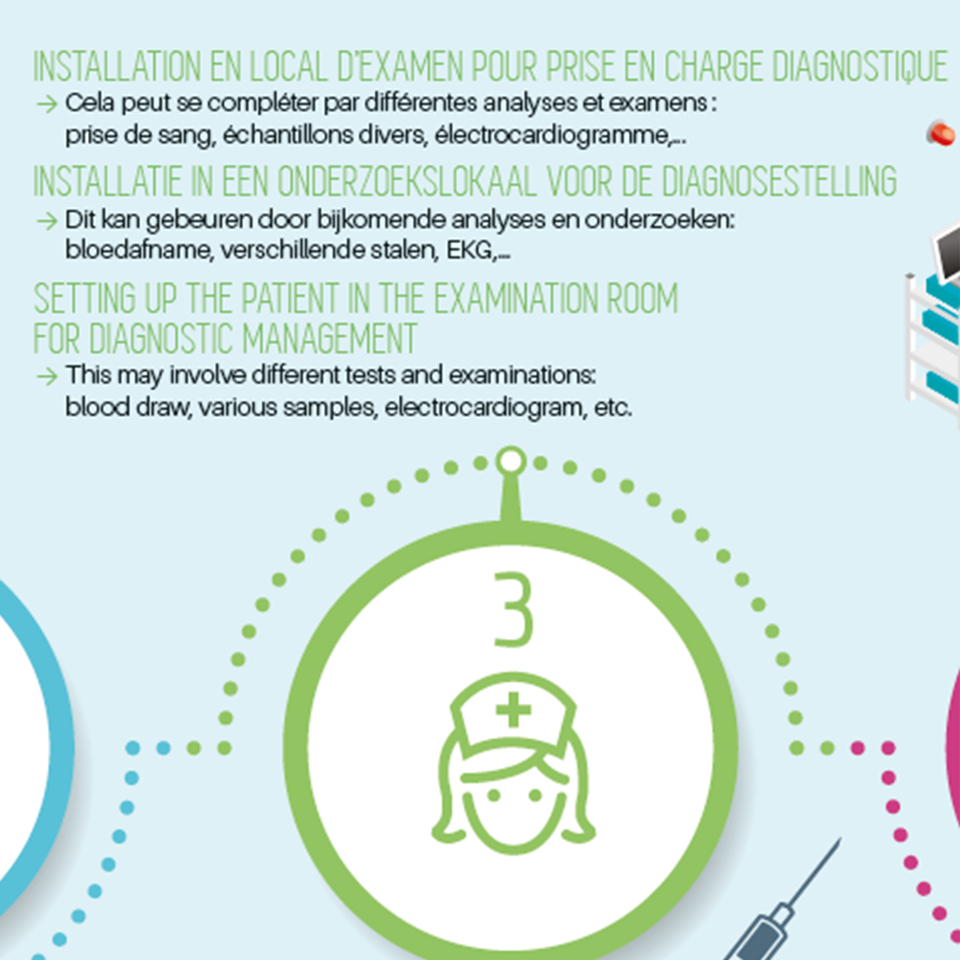 Step 3: SETTING UP THE PATIENT IN THE EXAMINATION ROOM
    The patient is placed in an examination room for medical treatment.
    This may require different analyses and examinations: i.e. blood test, various samples, electrocardiogram, etc.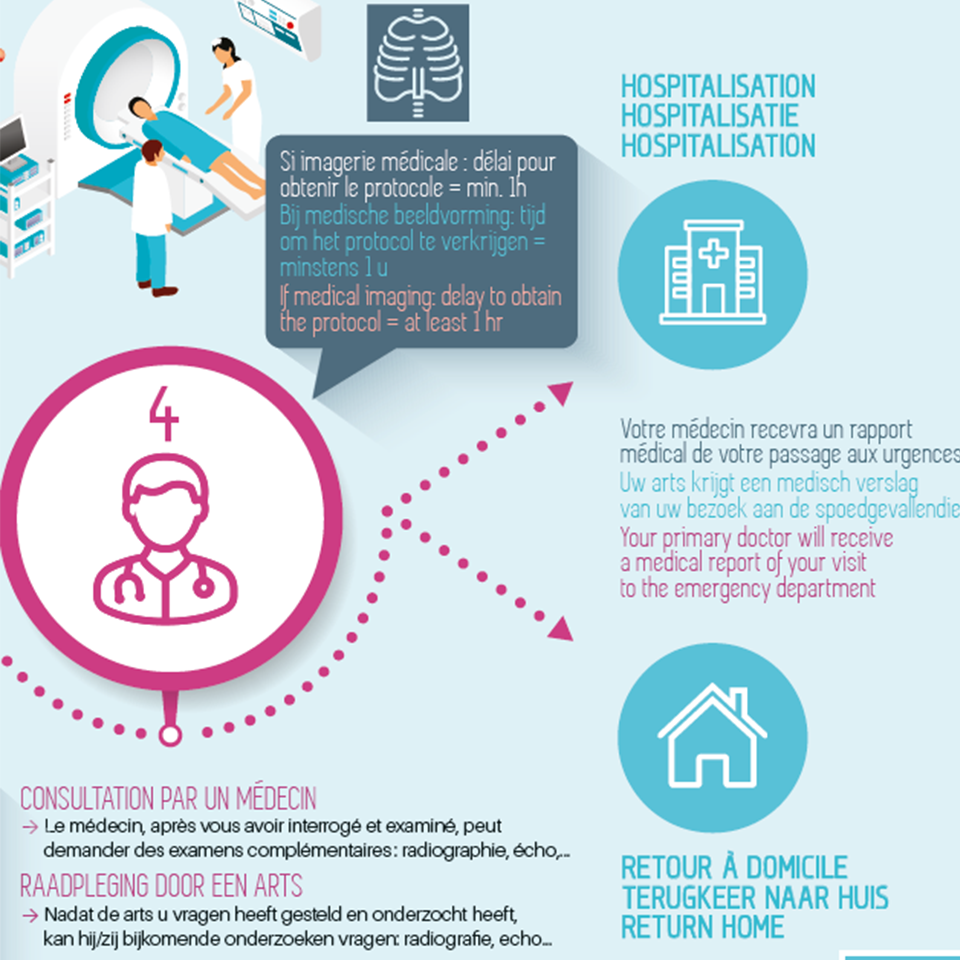 Step 4: DOCTOR CONSULTATION
    After questioning and examining the patient, the doctor may request additional examinations.
    After this consultation, the decision is made as to the patient's destination: either hospitalisation or return home.
    The treating doctor will then receive a medical report on the patient's visit to the Emergency Ward.
The purpose of the care pathway panel is to inform, facilitate patient adjustment and reduce their anxiety about waiting times.