LOSS OF SMELL AND COVID-19: CAN WE HOPE FOR A FULL RECOVERY?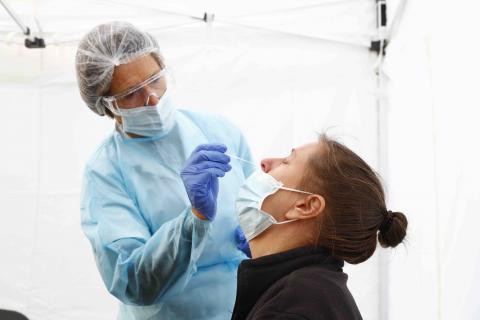 Loss of smell (anosmia) is known as a very specific symptom of COVID-19.
Disturbance of the sense of smell may even be the only manifestation of the disease. 
The ORL Service of the Europe Hospitals participated in a study (*) conducted by the University of Mons to better understand anosmia associated with COVID-19.

The results of this study, which brought together 1363 patients and which will be published in the 'Journal of Internal Medicine', show that two months after the onset of olfactory disorders, there is a subjective recovery in 75% of patients (N=1363) and an objective recovery in 85% (N=233).
When spontaneous recovery does not occur, there are therapeutic possibilities. On the basis of our expertise, we advise patients who have not recovered their sense of smell or taste after one month to make an appointment in our Service for treatment.
For the full study click here.
(*) Study : "Prevalence and Recovery of Olfactory Dysfunction in 1,363 patients with coronavirus disease 2019: A Multicenter Longitudinal Study." Lechien J, Chiesa-Estomba C, Beckers E, Mustin V, Ducarme M, Journe F, Marchant A, Jouffe L, Barillari M, Hans S, Saussez S.