Exceptional procedure for the deposit and recovery of personal effects of hospitalized patients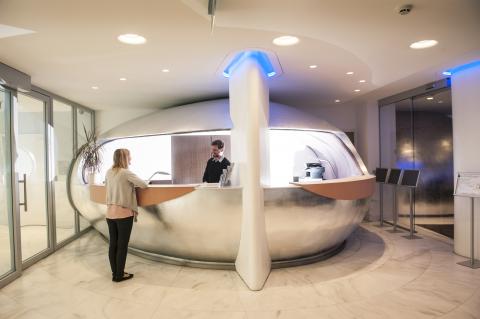 Text
Following the restriction of visits to hospitalised patients, a specific procedure has been put in place to deposit personal belongings that are essential to a relative. This is the same procedure as during the previous waves of COVID-19:
Only essential personal effects can be deposited (medicines, clean linen, hearing aids, dental prostheses, etc.);
The deposit of valuable objects is not recommended;
Perishable goods (food, flowers,...) are not allowed, except for chocolates wrapped separately;
Only closed packages are accepted (box, bag, ...);
A label with the patient's name, first name and unit will be affixed to the package.
Personal belongings can be left at the reception desk in the main entrance of the Europe Hospitals on the St-Elisabeth site or on the St-Michel site from 7am to 6pm, 7 days a week. The belongings will be returned to the patient within 24 hours.
To collect personal belongings of a relative (dirty clothes, valuables, etc.), please contact the care unit concerned, which will determine the date and time of collection. The items are to be collected from the hospital reception desk.
The Europe Hospitals decline all responsibility in the event of loss or theft of items left behind.