Dr Marion Derasse, pneumology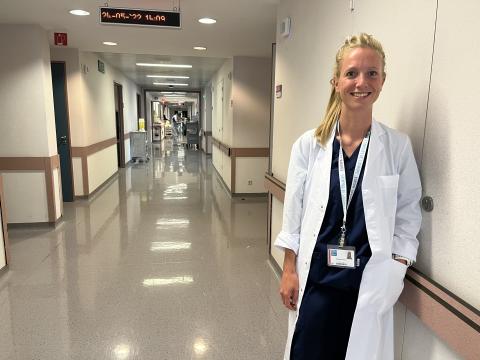 The Europe Hospitals would like to welcome Dr Marion Derasse who has just joined the Pneumology Department. Dr Derasse trained in pneumology at the UCL and in thoracic oncology at the ULB and graduated in March 2022 in onco-pneumology.
She has an obvious preference for thoracic oncology, but she also wishes to maintain a general pneumology practice, convinced of the complementary nature of these two specialities.
Contact and appointmen
Pneumology Department
02-614 27 10 (St-Elisabeth site)
02-614 37 10 (St-Michel site)
More information? Click here.