Dr Colman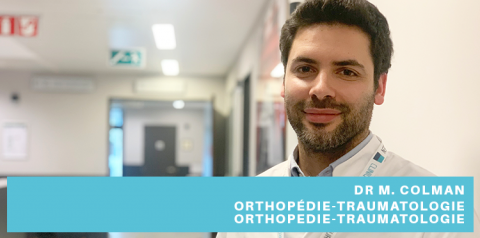 Text
Dr Mathias Colman, orthopaedic surgeon specialised in shoulder surgery, graduated from ULB and trained at Epicura Ath Hospital, Tivoli University Hospital, CHIREC Braine l'Alleud and Erasmus Hospital.
In addition to his university training, he specialised in shoulder surgery at the AZ Sint-Lucas Hospital in Ghent with Dr Hans Van der Bracht. He also completed additional training in microsurgery at the Catholic University of Leuven. 
Dr Colman is a member of the Royal Belgian Society for Orthopaedic Surgery and Traumatology (SORBCOT) and the Belgian Elbow and Shoulder Society (BELSS). 
He consults in French, Dutch and English.