Dr Ana De Medeiros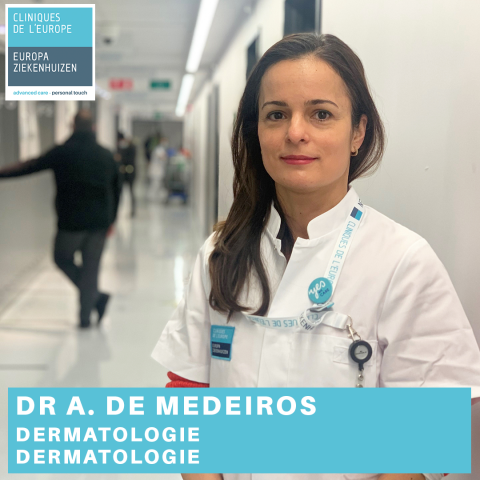 Text
Dr Ana Karina Alves from Medeiros has joined the St-Michel site of the Europe Hospitals. She is now part of the Dermatology Department.  

Dr de Medeiros first studied medicine in Brazil, where she specialised in internal medicine and dermatology. In 2012, she was recognised as a doctor in Belgium and in 2016, after a specialisation course at the University Hospital of Ghent, she was recognised as a dermatologist in Belgium. In 2018, she obtained her doctorate in medicine at the University of Ghent with a thesis entitled "Managing psoriasis anno 2018: a route towards personalising treatment". 

After her recognition as a dermatologist in Belgium, she worked as a dermatologist at UZ Gent, AZ Oudenaarde and in a private practice in Dworp (Beersel). She is particularly interested in paediatric medicine and immune-mediated disorders (such as psoriasis, hidradenitis suppurativa, lichen planus).