Adaptation of timetables for medical secretariats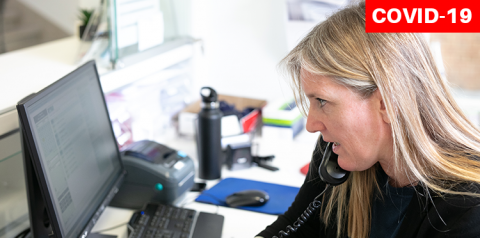 In the context of the health crisis, the telephone permanence of the secretariats is from 9am to 5pm. The secretariat is not available from 12.30pm to 1.00pm.
Text
This concerns the secretariats of all surgical disciplines (also plastic surgery, urology and stomatology), all disciplines of internal medicine, neurology, dentistry, gynaecology, ENT, ophthalmology, dermatology and health check-ups (Medicare).
The timetables of the other secretariats remain unchanged.